Whether you're a local, a college student, or a foodie, you can find some of the best restaurants Gunnison has to offer in this article. North Main Street and Tomichi Avenue are the go-to places to eat downtown and house the best restaurants in Gunnison. The options range from American fare to Italian, Mexican, Chinese, and Nepalese. Swing by to devour some pizza and BBQ or try a new Mexican dish. These restaurants will help you recover from an active day of hiking or skiing in the mountains around Gunnison.
We've got you covered if you're looking for a breakfast, lunch, or dinner spot to make your time in Gunnison even more special. All these restaurants are within walking distance from Western Colorado University and would be a great way to visit Western and learn about all the undergraduate programs.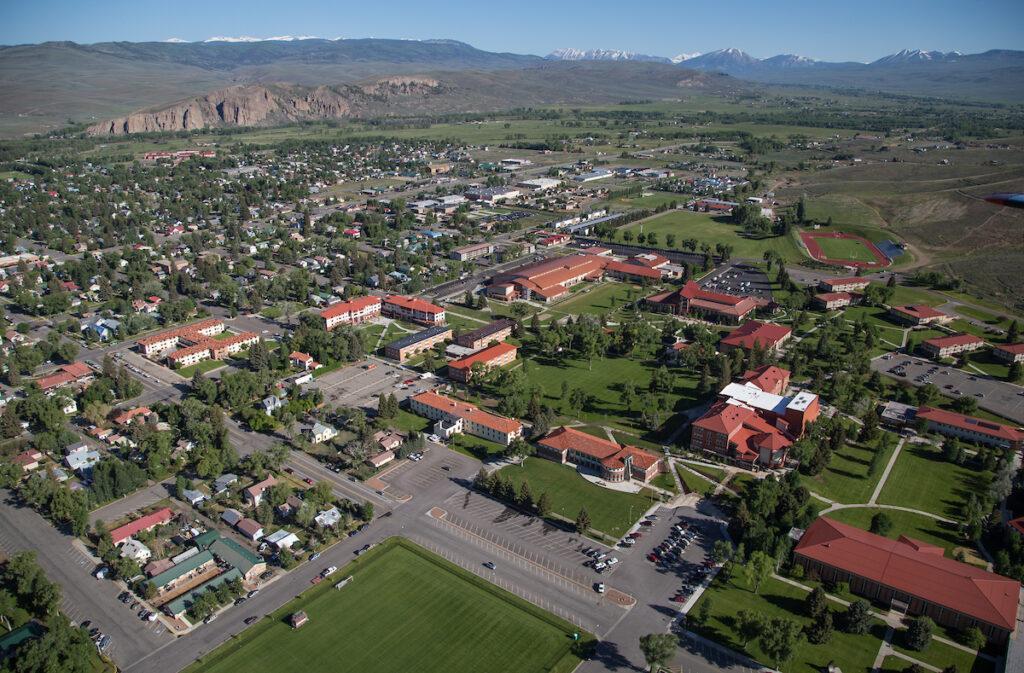 Best Restaurants Gunnison has to Offer: Breakfast, Lunch, and Dinner
Check out the list below to see some of the top-rated places to eat in Gunnison. Breakfast, lunch, or dinner you have plenty of great options to choose from. If you're looking for things to do in Gunnison, Colorado, this list provides a diverse cast of restaurants for any occasion:
Breakfast
Lunch/Dinner
Breakfast
Wake up with any of these breakfast places to eat in Gunnison to see more of the town and fuel up for the day ahead.
W Cafe
If you need a hearty meal in the morning, W Cafe is the place to go. You can find high protein egg dishes with a cut of meat. You can also find morning sweets like french toast, pancakes, and their signature cake dishes. The best way to enjoy a meal from W Cafe is to try one of their house specials for a more traditional breakfast. The Morty Stacker is a great option in the morning. W Cafe is located along N Main Street and offers a laid back, tucked away cafe experience.
Back Country Cafe
Back Country Cafe offers a meal for everyone, from their omelets and pancakes to their breakfast specialties. Enjoy the morning with an egg or skillet dish, served by the friendly wait staff. We suggest trying the Southwest Skillet for the green chili. Back Country Cafe sits right along N Main Street and offers patio seating. This restaurant embodies the culture of the mountain town and even sells merch to remind you of your stay.
Firebrand Delicatessen
Firebrand Delicatessen is a classic hangout spot for locals and visitors of Gunnison. It's a great place to fuel up before the adventures of the day and offers a variety of breakfast options. You could start with a bagel, cold sandwich, or hot sandwich, paired with juice or coffee. It's a great small-town deli with plenty of options to meet any taste. You can find this restaurant along N Main Street and we highly recommend the Hot Hammi Melt before you leave.
Double Shot Cyclery
Double Shot Cyclery doubles as a bicycle service and repair store as well as a coffee shop. You can find a variety of coffee, specialties, smoothies, hot chocolate, and teas for drink options in addition to sandwiches, toast, and pastries to snack on. Located on N Main Street near I.O.O.F Park, Double Shot Cyclery offers a unique experience of dining in a bike repair store to feed into the adventure that is around Gunnison. We recommend pairing the Salty Mechanic with a Strudel Stick. If you are looking for one of the best restaurants in Gunnison or a great bike shop, this is the place for you.
Coffee Lab
The Coffee Lab is on the campus of Western Colorado University is one of the most unique places to eat in Gunnison. Purchasing a drink at the shop directly supports the students conducting research through funding the laboratories and research sites. You can pick up your food and walk around the Western campus to get a different perspective of the town. Try one of the iced lattes and a house sandwich to support the research conducted by the university. Get a feel for the mission & campus profile while enjoying the meal.
Lunch/Dinner
Stop by any of these restaurants after a day of activities to rest and recover and enjoy the nightlife of Gunnison.
High Alpine Brewery
You can find High Alpine Brewery serving American fare along N Main Street. There are over 10 pizza options on the menu with almost 40 toppings to choose from. You can also find a Mountain Brat or BBQ Chicken sandwich, and for those over the age of 21, a wide selection of in-house crafted beers. We recommend trying their hand-crafted Core Four beers: Gunny Gold Kölsch, Green Gate IPA, Anthracite Amber Ale, and Sol's Espresso Stout. This is one of the best places to eat in Gunnison while enjoying an exclusive beer menu.
Mario's Pizza & Pasta
Looking to get off Main Street? Mario's Pizza & Pasta sits along Tomichi Avenue to escape the crowds of main and explore some great pizza and pasta dishes. Build your own pizza or try one of their 13 specialty pies or Detroit Style. They also boast some of the best pasta, strombolis, and burgers in Gunnison. You can't go wrong with any of their dishes, but we recommend the Cheeseburger in Paradise to try one of their unique pies. Mario's is one of the best restaurants Gunnison has to offer for pizza lovers.
Burnell's
Burnell's is a food truck you can find along N Main Street with some great outdoor seating to watch the activities along the street. This food truck serves comfort food and is very dog friendly, offering water for any visiting canines. If you're looking for a quick and delicious meal, support this local food truck and catering service in Gunnison. The shrimp and grits is a favorite for customers passing through or regulars of the food truck.
5 B's BBQ
5 B's BBQ is one of the best places to eat in Gunnison as it has been voted the #1 BBQ in Gunnison County. You can find this BBQ spot along Tomichi Avenue near Legion Park. All of the meats are Hickory smoked with a variety of sauces to experiment with. You can order meat by the pound or a platter to fulfill your appetite. Combo meal sandwiches come with one of their great sides. The 2 Meat Platter allows you to try two of their renowned meats with a full plate of sides to get a sample of their menu options.
El Paraiso Family Mexican Restaurant
El Paraiso is one of the best restaurants in Gunnison for anyone looking to try some Mexican dishes. They have a wide selection of enchiladas, parrilladas, Del Mar a tu Mesa, and much more. They have options for all, covering meats and seafood to vegetarian dishes. The restaurant is located on S Main Street for a nice dining experience. We recommend trying the Enchiladas Azteca and for those over 21, choosing from over 15 cocktail options.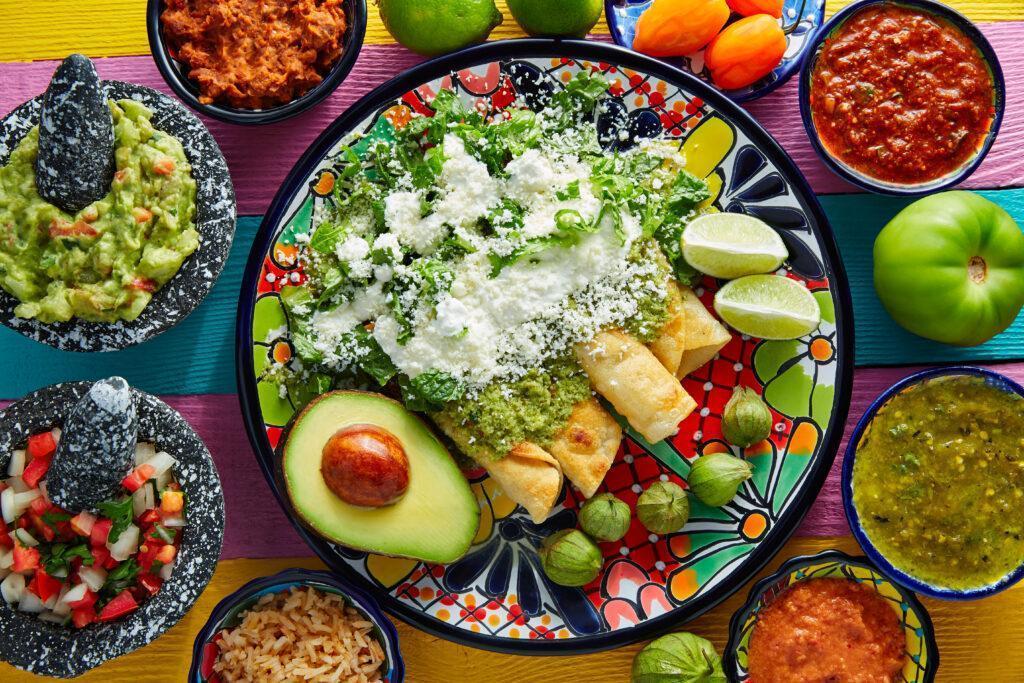 Blackstock Bistro
Blackstock Bistro offers a fine dining experience with quality cuts of meat and well-crafted entrees. You can find this bistro on Tomichi Avenue and enjoy outdoor or indoor dining. This restaurant specializes in ramen, seafood, and high-quality meat dishes. You can also reserve private party spaces and enjoy their night specials. We recommend trying the Petite Filet Mignon. This is one of the best restaurants in Gunnison to celebrate a special occasion.
Sherpa Cafe
Sherpa Cafe allows you to dine on Tibetan, Nepalese, or Indian cuisine. You can find meals for everyone here with vegan, vegetarian, and gluten free options. Trying this restaurant is a great way to explore the cuisine of some Asian nations. You can find the restaurant along Tomichi Avenue near Legion Park. You can escape the crowds and congestion along the main street here. Try a Korma dish with a choice of meat or vegetarian options with a side of Naan bread.
Best Restaurants in Gunnison
There is no definitive best restaurant, but we have provided an extensive list of places to eat in Gunnison to help make your decision easier during a busy day. Our best recommendation is to try as much as possible and see for yourself what hidden gems you can discover in one of the best mountain towns in Colorado. Be sure to walk around the main street or explore Western Colorado University's campus while you are in town. Learn how the students of Western stay active with campus recreation options to fully immerse yourself in Gunnison.