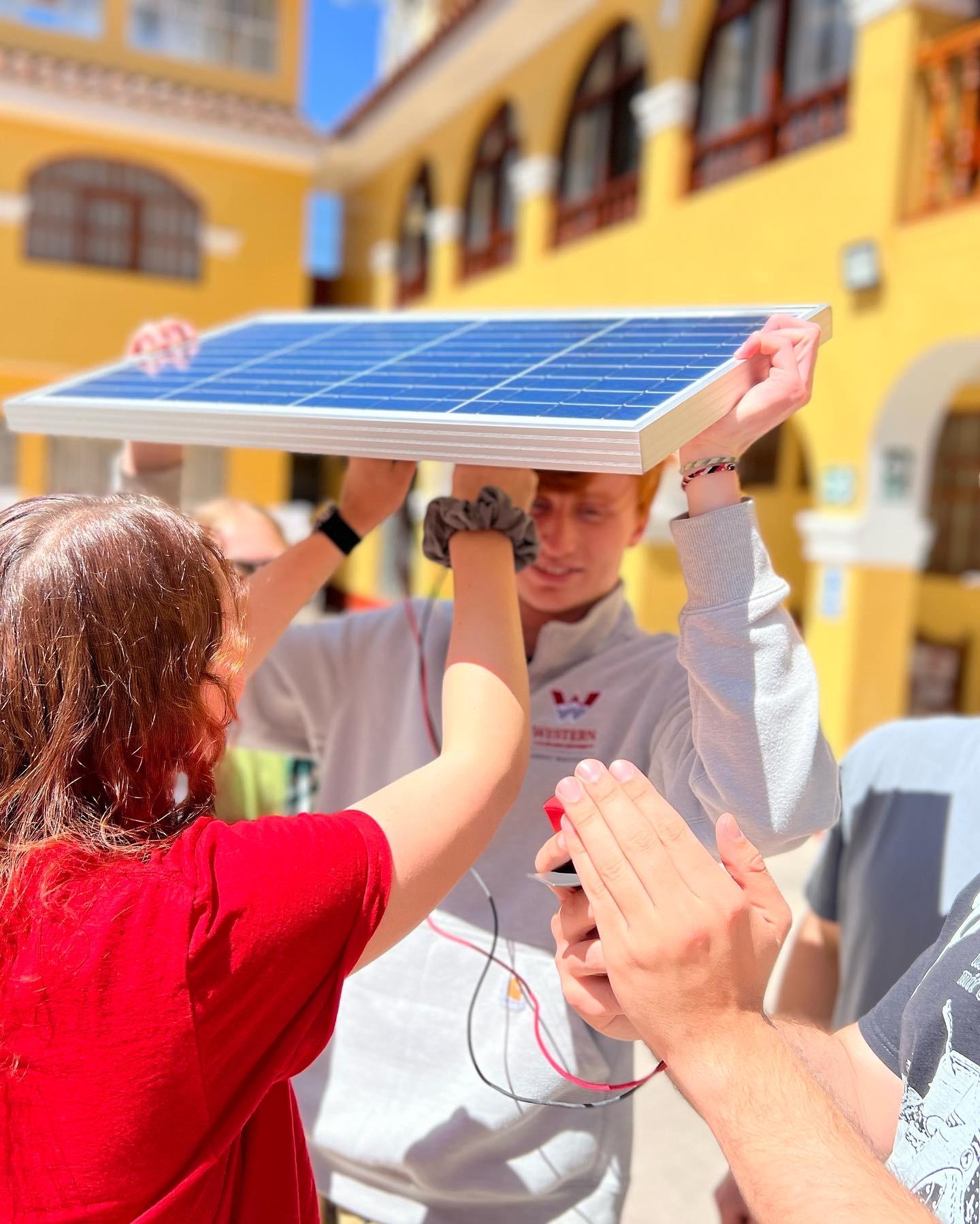 Join us November 8th for the Inaugural Western Energy Forum: Energy Elevated, Navigating the Energy Evolution
Cross-sector collaboration is essential to a successful energy evolution that effectively supports the quality of life and related products society demands and depends on while solving for critical issues such as affordability, accessibility, climate, sustainability, poverty, justice, and energy security.
Western's first ever Energy Elevated Forum seeks to bring together students, faculty, government, communities, and the energy industry for an informed dialogue on the realities of our complex and ever-evolving energy landscape. With a solutions-oriented focus on the future, panelists and speakers will discuss challenges and opportunities in achieving reliable, affordable, accessible, clean energy for all.
Sustainable Solutions
The Inaugural Western Energy Forum focuses on highlighting cross-disciplinary solutions to growing energy demands locally, nationally and globally.
Wednesday, November 8, 8

:30

a.m. – 5 p.m.
9:00 a.m. Welcome Breakfast & Event Kickoff 
9:30 a.m. Keynote Speaker- The Energy Landscape: Realities of Today, Challenges & Opportunities for Tomorrow 
10:45 a.m. Panel- Energy & Sustainability 
11:45 a.m. Panel- Just Transitions & Energy Burden 
12:30 p.m. Breakout at Tables 
12:45 p.m. Lunch 
1:30 p.m. Panel- Utilities 
2:30 p.m. Speaker- Critical Minerals 
3:15 p.m. Breakout at Tables 
3:45 p.m. Panel- Emerging Technologies 
4:45 p.m. Event Wrap-Up 
Learn More
Have questions about the Inaugural Western Energy Forum? Contact the Director of the Energy Management Program at Western, Jessica Laramie, for more information jlaramie@western.edu.