Presidential Search
Western Colorado University will embark on a national search for its next president. A leadership prospectus providing an overview of the position will be posted in the future, along with a search timeline, committee composition, and other information related to the presidential search. Trustees Alvina Vasquez and Richard Todd join me as Trustee representation on the committee. We expect an outstanding set of candidates for what we believe is an excellent opportunity to continue to build on our institutional mission, vision, and values.
Thank you for your interest in Western Colorado University.
Cordially,
James Pribyl, WCU Trustee and Search Committee Chair
Input and questions may be submitted to the search committee via email at presidentialsearch@western.edu
Presidential Search Committee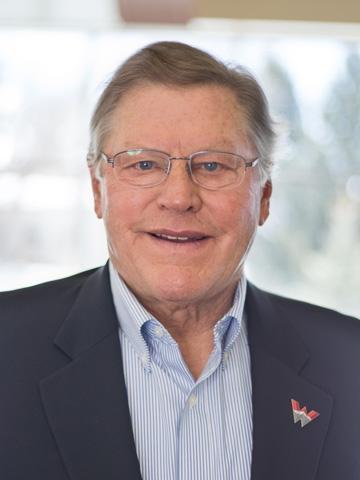 James Pribyl
Trustee/Chair
James Pribyl is a graduate of the University of St. Thomas in St. Paul, Minnesota, and a former United States Air Force officer. Currently, Mr. Pribyl provides clients with public policy management services, specializing in natural resources, communications and technology. During his 35 years in the telecommunications industry, Jim served in government affairs positions at Northwestern Bell Telephone, US West Communications and MCI Communications. He was the top federal government affairs executive at Level 3 Communications, a global internet network carrier based in Colorado. Mr. Pribyl has served as chief of staff to a governor and worked for two U.S. senators. He has consulted on campaigns for governor, US Senate and president. Jim serves on the board of Conservation Colorado, an environmental advocacy organization.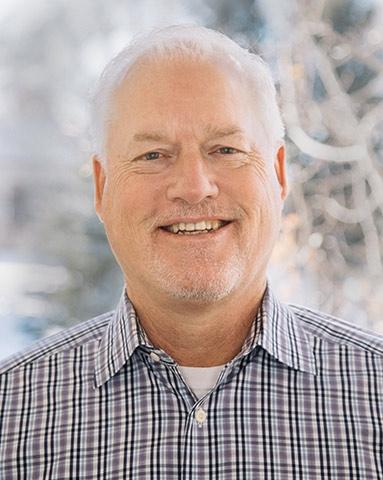 Richard Todd
Trustee
Richard Todd graduated from Western Colorado University with a Bachelor of Arts in Business Finance in 1983. Rich is chief executive officer and co-founder of Innovest Portfolio Solutions and has more than 30 years of experience in investment consulting. He has been named as one of America's top 100 independent investment advisors by Barron's and was selected as a 2017 outstanding CEO by ColoradoBiz magazine. Prior to establishing Innovest, he was a first vice president of the Investment Management Consulting Group of Dain Bosworth and Managing Director of RPRime Services—the consulting department at Rauscher Pierce Refsnes. He earned the Certified Investment Management Consultant designation from the Institute for Investment Management Consultants Association.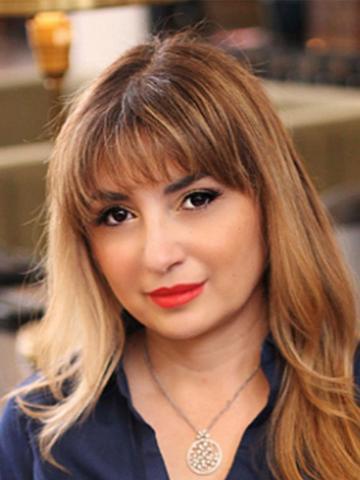 Alvina Vasquez
Trustee
Alvina Vasquez holds a Bachelor of Arts in Communications from Regis University in Denver and is a communications professional. She is the founder and president of Power Map Ltd., a public relations firm specializing in media and political strategy. Ms. Vasquez served as political director for Governor Jared Polis' 2018 gubernatorial campaign, building a statewide network of opinion leaders and supporters. As a senior vice president of the Colorado office of Strategies 360, a public affairs firm, she led coalition-building and messaging efforts on a variety of local and national initiatives. Ms. Vasquez has more than two decades of experience in Spanish-language and general-market broadcasting and was recently recognized as one of the Denver Business Journal's 40 Under 40. She serves on various organizational boards focused on education, equality and civic engagement. She currently serves as a fellow at the Latino Leadership Institute Executive Program at the Daniels College of Business.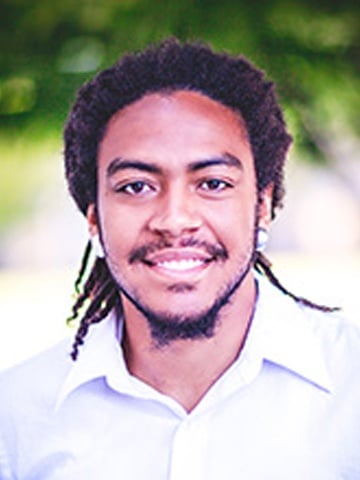 Salif Mahamane, Ph.D.
Faculty
Salif Mahamane is an assistant professor of Psychology and serves on the graduate faculty for Master of Environmental Management and the Outdoor Industry Master of Business Administration programs at Western Colorado University. He also serves as chair of the Western Diversity, Equity and Inclusion Committee. Dr. Mahamane earned his Ph.D. in Cognitive Science from Utah State University in 2017, has a master's in Psychology from New Mexico Highlands University and a bachelor's in Psychology from Baylor University. At Utah State, Salif founded the USU Neurodiversity Group, working with students, faculty and staff with neurological and psychological conditions. Salif has spoken on USUIgnite! and TEDxUSU about his research as someone with ADHD.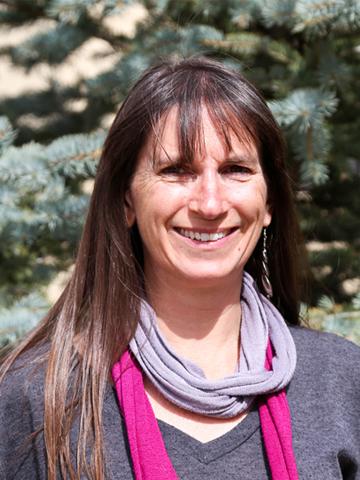 Brooke Moran, Ph.D.
Faculty
Brooke Moran has a Master of Arts from Harvard Graduate School of Education and a PhD from the University of New Hampshire. She is a professor of Recreation & Outdoor Education at Western. For two decades, she has helped students and clients develop leadership skills in university classrooms, virtual workshops, on remote mountain glaciers, at five-star resorts and Ivy League executive classrooms around the world. Her students have included minimum-security prisoners in Australia and C-suite executives in numerous corporations. At Western, Brooke has taught in six programs over 18 years. Dr. Moran has also worked with executives from such companies as PwC, Microsoft, Cancer Treatment Centers of America, Schneider Electric, Hasbro, Ericsson and Fidelity. She regularly serves as adjunct faculty at Dartmouth College's Tuck School of Business and at the University of North Carolina's Kenan-Flager Business School.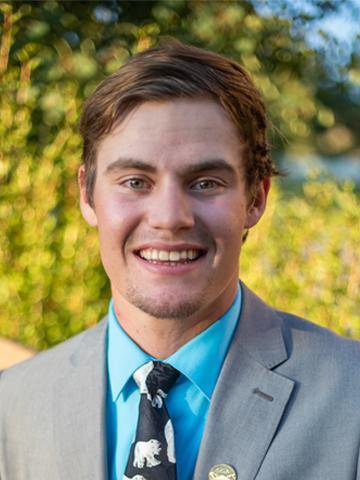 Adam Engleman
Student
Adam Engleman is the Student Government Association president and student trustee at Western Colorado University. Mr. Engleman is a senior studying business administration with a minor in economics. He is a member of the Honors program and achieved recognition on the 2020-2021 Dean's List. A native of the Gunnison Valley, Adam has served as a member of Gunnison Sockeyes and the Gunnison Valley Citizen's Climate Lobby. He volunteers for the Crested Butte Land Trust, Risers 4 Rett, Gunnison Food Pantry and the Senior Care Center. He also is a fly- fishing guide for Willowfly Anglers in Almont, Colorado. Adam is a member of Omicron Delta Kappa, and was an Academic Leadership Program Scholarship member.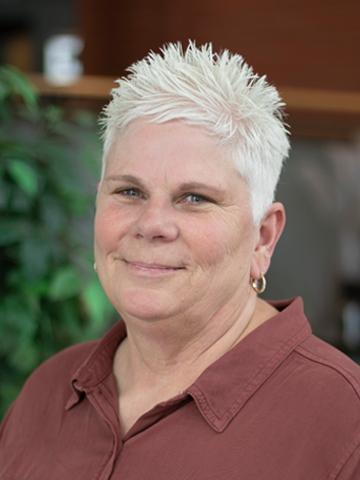 Sherry Ford
Staff
Sherry Ford, director of Western Business Services, came to Western as a non-traditional student following the Great Recession. Ms. Ford graduated in May 2013 with a Bachelor's of Arts degree and began her WCU career as purchasing assistant, before becoming a contract administrator. She supervises the University's contracts, procurement, student risk management, University Center operations, bookstore and the mail center. Sherry has been elected by her peers as the chair of the Mid-Managers Council for the past three years. The Mid-Managers council includes managers, directors and assistant vice presidents, providing student services.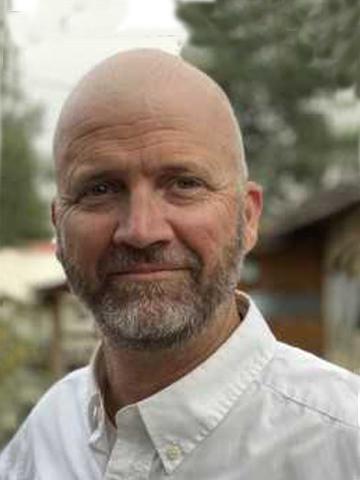 Jonathan Houck
At Large/Community
Jonathan Houck, chair of the Gunnison County Commissioners, is a 30-year resident of the Gunnison Valley and a 1996 Western graduate. Mr. Houck served as an educator, was founder of the Gunnison Valley School for at-risk students and was the outreach coordinator for Gunnison County Substance Abuse Prevention Project. He has served two terms on the Gunnison City Council, including a term as mayor. Jonathan was elected to the Gunnison County Commissioners in 2012, re-elected in 2016 and 2020. Recently, he was selected to the Technical Working Group for the wolf reintroduction program by Colorado Parks and Wildlife.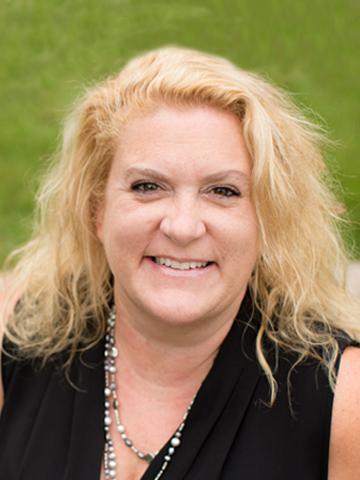 Courtney Fullmer
At Large/Community
Courtney Fullmer is a Gunnison native, who received her bachelor's degree from the University of San Diego in 1993 and master's from Colorado State University in 1998. Courtney's ties to Western run deep, as her mother served Western as alumni director, vice president for student affairs and dean of students. Courtney served as senior lecturer at Western Colorado University from 2001-2018, participating on various committees. Ms. Fullmer has served in numerous volunteer capacities, including eight years on the Gunnison Watershed School District Board of Education, and three years as board president. Courtney chaired the recent superintendent search committee that included input from all areas of the community and district.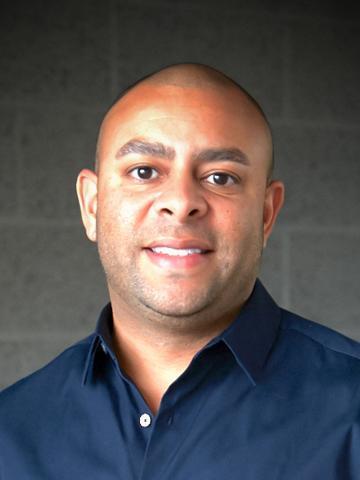 Rob Wright
At Large/Foundation
Rob Wright is a Western alumnus and designated to the search committee by the Western Foundation. Mr. Wright is an entrepreneur with more than 20 years of digital experience building successful internet businesses. Rob is founder and chief executive officer of World Back to Work, a COVID-19 consultancy formed in early 2020. Prior to that, Rob was chief revenue officer for Fama Technologies, a leading social media background screening platform used by many Fortune 500 companies. Rob served as founder and CEO of Bungalow Clothing, a personal styling retailer focused on premium women's apparel. Prior to Bungalow, Rob founded ReachLocal, Inc., an interactive marketing solutions company based in Los Angeles. He was instrumental in growing the company from three founders to more than 1,500 employees across 60-plus offices in eight countries, generating nearly $500 million in annual revenue.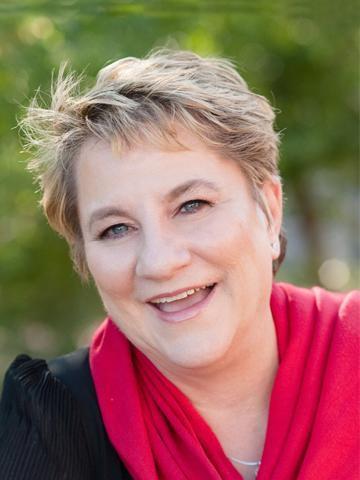 Stephannie Finley Fortune
At Large
Stephannie's career started in a family-owned business distributing food to the military. As a young volunteer, she developed a passion for public service and went on to have a career in public policy, government, community development and business. Stephannie served as chief of staff for a Colorado congressman representing the 3rd Congressional District. She served as assistant director at the Colorado Department of Public Health and Environment, under Governor Bill Owens, chief of staff for a Lieutenant Governor and has worked for the University of Colorado system. Fortune started Spark and Soar to help executives arrive at clarity, solve complex problems and secure new opportunities. Stephannie is vice-chair of the board of directors for Pikes Peak United Way, and serves on the board of the Cheyenne Mountain Zoo. She has been named Volunteer of the Year by Pikes Peak United Way, recognized by Colorado Springs Business Journal as a person of influence and recognized with the Legacy "Women of Influence" award.
Proposed Search Timeline*

Date
Search Milestone
Weeks of Sep 20 to Oct 18 2021
AGB Search virtual meetings and campus visit

Search Committee
Nancy Chisholm, Interim President
Stakeholder Meetings

Mid-Oct. 2021
AGB Search conducts research; develops recruitment plan and Presidential Profile in collaboration with Search Committee
2nd and 4th Thurs of each month
Regular progress calls with Search Committee
End Oct 2021
Search launch
End Oct. 2021 to Mid-Jan. 2022
AGB Search engages in active recruitment – approximately 8 weeks
Mid.-Jan 2022
Meeting with AGB Search and the Search Committee to discuss candidate evaluation process
End Jan. 2022
Search Committee review of applications
Early – Mid-Feb. 2022
AGB Search-Search Committee meeting to review applicant pool and select semifinalists
Following above mtg
Semifinalist candidate initial due diligence by AGB Search
End Feb. 2022
Semifinalist interviews and finalist selection by Search Committee
March 2022
Finalist visits on campus with stakeholder groups
March 2022
Finalist candidate references and in-depth background checks by AGB Search
Immediately after above visits
Search Committee prepares report for Board on finalists for Trustee meeting Mar 24

*Firm dates to be confirmed after AGB Search visit the week of Oct 11
Stakeholder Meetings
The Presidential Search Committee at Western Colorado University invites you to participate in  stakeholder meetings during the second week of October. These meetings will be hosted by our search firm partner, AGB Search, to garner input from various groups on the skills and attributes the next President should possess. If you're unable to attend one of these sessions, AGB Search invites you to provide input through a survey.
The AGB Search survey can be accessed here until Oct. 20 (midnight MT).
Note that two sessions have been scheduled for the community. The first session, Wednesday, Oct. 13 is an in-person session, and the second on Thursday Oct. 14, is available via Zoom.
Update Regarding October 14 Community Stakeholder Meeting:
Community members:
Western Colorado University's Presidential Search Committee sincerely apologizes for technical difficulties that forced the cancellation the community stakeholder meeting at 4:15 p.m. on Thursday, Oct. 14. We sincerely wish to have your opinion regarding the next president of Western Colorado University.
We have rescheduled this community meeting to be held at 6-6:45 p.m. on Thursday, Oct. 21, 2021 via Zoom. Please click here for the meeting address.
Again, our apologies for any inconvenience, and we look forward to hearing from you next week.
Kindly,
James Pribyl
Chair, Presidential Search Committee
Wednesday, October 13, 2021
| | | |
| --- | --- | --- |
| Time | Stakeholder Group | Location or Zoom link |
| 3:30-4:15 p.m. | Staff | University Center North Ballroom |
| 4:15-5 p.m. | Students | University Center North Ballroom |
| 5:30-6:15 p.m. | Community | University Center North Ballroom |
| 6:30-7:15 p.m. | Faculty | Zoom (click here) |
Thursday, October 14, 2021
| | | |
| --- | --- | --- |
| Time | Stakeholder Group | Location or Zoom Link |
| 12:20-1:05 p.m. | Faculty | University Center North Ballroom |
| 1:10-1:55 p.m. | Students | University Center North Ballroom |
| 2-2:45 p.m. | Staff | University Center North Ballroom |
| 3-4 p.m. | Trustees | Zoom (click here) |
| 4:15-5 p.m. | Community | Zoom (click here) |
| 5:30-6:15 p.m. | Alumni/Donors | Zoom (click here) |
Thursday, October 21, 2021
Take the Next Step
Apply to Western
Apply to Western
We understand that applying to a university can be daunting, which is why we make our admission process as simple and straightforward as possible. Learn more about applying to your program of choice at Western.
Visit Western
Visit Western
The best way to find out what makes Western such a special place is to experience it for yourself. Our student-led tours give you an insider's perspective on everything from academics to student life.
Alumni Community
Alumni Community
We keep the Mountaineer spirit going strong within our alumni community. Whether getting together with friends at an annual event, making a donation or mentoring a student, graduates continue to play an important role in the Western community.