Western commencement May 11 at Mountaineer Bowl
Commencement at Western Colorado University will be held Saturday, May 11 on campus at the Mountaineer Bowl. The ceremony starts at 10 a.m. Approximately 450 students are scheduled to walk as part of the ceremony.
This year's commencement speaker is longtime local physician and surgeon Dr. Gloria Beim. For more information about Beim, scroll down.
A livecast of commencement starts Saturday at 9 a.m. at western.edu. For more information, visit western.edu/graduation.
Dr. Gloria Beim to give Western 2019 commencement speech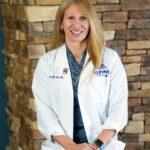 Longtime local physician and surgeon Dr. Gloria Beim will address Western Colorado University's Spring 2019 graduates at commencement on May 11.
Beim is Head Team Physician for Western Colorado University's NCAA Sports program along with the U.S. National Wheelchair Basketball Association. She is also co-chair of the U.S. Olympic Committee's newly formed Sports Medicine Medical Advisory Group.
"I have worked with Western Colorado University for over 20 years and have come to know it as an incredible institution that attracts bright, compassionate, motivated students," Beim said. "I am honored to be able to address these young men and women as they graduate this Spring. I can't wait to see the difference they are going to make in the world."
Beim moved to Crested Butte in 1996, where she began working as an Orthopaedic Surgeon and Sports Medicine Specialist at the Hughston Clinic. Three years later, she founded Alpine Orthopaedics & Sports Medicine, with locations in Crested Butte, Gunnison and Telluride. In 2006, she opened Alpine Surgery Center in Gunnison as well.
From the Pittsburgh Ballet to the Winter X Games and U.S. Ski and Snowboard Teams, Beim has been working with professional teams and providing medical direction at elite athletic events around the world for the past 25 years.
She was a team physician for the United States at the 2004 Olympics in Athens and the 2012 Olympics in London, where she was also venue medical director.
She was chief medical officer for the U.S. Olympic Committee's 2005 Summer World University Games in Turkey, the 2011 Pan American Games in Mexico, the 2012 BMX World Championships in England, the 2014 Olympics in Sochi, the 2015 Parapan American Games in Toronto, the 2016 Paralympics in Rio and the 2018 Paralympics in PyeongChang.
She traveled all over the globe with USA Cycling, for whom she was team physician for 15 years.
Thus far in 2019, she has served as team physician for the Freestyle Ski Team at the Winter X Games in Aspen as well as for the U.S. Men's Alpine Ski Team in Slovenia.
"Dr. Beim is an exemplary role model and friend to Western in myriad ways. Beyond her impressive medical and surgical career, she has had multiple appointments with the U.S. Olympic Committee, and a length list of community service and non-profit roles," said Western President Greg Salsbury, Ph.D. "She is a key member of Western's Pre-Health Advisory Council and has provided many of our students with the opportunity to shadow her in her orthopedic practice."
For more information, visit western.edu/commencement.